Sales Manager (gn)
AQ Green TeC GmbH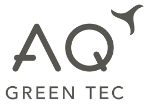 Beschreibung:

AQ Green TeC aims to positively impact the climate by means of scalable tech-based solutions for measurement, reduction and offsetting of greenhouse gas emissions. We bring credibility to the market and deliver impact by means of global climate protection projects. We connect people and projects through an accessible platform and software solution for companies, their employees and consumers and help them measure, reduce and compensate their unavoidable carbon emissions. As part of Aquila Capital, we back up the agility of a start up with the robustness of a leading global sustainable investment management company.

We are looking for a self-driven, hands-on and agile

Sales Manager (gn)

in full timewho shares our passion for tech tools and takes the lead in building our client base for our tech solutions and compensation projects in the rapidly growing international carbon markets.

This will be your job

Build with us a leading B2B SaaS company in the field of carbon accounting and climate action
Take the lead in driving the growth as you build up our client base (inbound and outbound)
Iterate our value proposition by taking an analytical view into the purchasing processes and personas of our customers
Develop the best tactics and sales strategy to convert leads to customers
Funnel back all relevant customer feedback and help us advance our products and develop a customer-driven product feature roadmap

This is what you add to the team

You are a driven and passionate salesperson with proven experience and track record
You inspire others by a strong hands-on mentality as you want to get work done
You have experience with lead prospecting and segmentation, buyer profiles and sales cycles
You have a passion for and understanding of topics around sustainability and carbon management
You see yourself as proactive and energetic, structured and analytical, persuasive and determined, ambitious and reliable
You have very good communication skills and excellent command of the German and English language, both written and spoken. Further language skills are a strong plus

This is your chance as part of our team

This is your opportunity to shape and build with us an international start-up creating real impact
We offer you a dynamic, caring, high purpose and mission-driven work environment
You will be part of a truly global team with access to the Management team and a formalised feedback process helping you to strive
You will cooperate with renowned experts and get a chance to extend your network
Enjoy a flexible work environment with home office option and an office place in the dynamic business center of Hamburg
We will be able to offer an attractive and entrepreneurial package incl. success-based incentives, powerful equipment and coverage of commute costs if needed

Application

If these details sound of interest for you, we are very much looking forward to receive your application via the website.
Anbieter:

AQ Green TeC GmbH
Ehrenbergstraße 59
22767 Hamburg
Deutschland
(Ursprünglich) veröffentlicht am:

26.07.2021