Postdoctoral Researcher on Marine Biodiversity Governance
Resource Economics Group at Humboldt University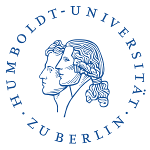 Beschreibung:

The Resource Economics Group at the Thaer Institute of Humboldt University and the Global Climate Forum (GCF) in Berlin, are seeking a

Postdoctoral Researcher on Marine Biodiversity Governance (full-time) - E 13 TV-L HU (third-party funding until 30.11.2024)

for working on the new large scale collaborative research project CREATE, which explores options for the sustainable use of ecosystems and biodiversity conservation for the German North and Baltic Seas. The project is funded by the Federal Ministry of Education and Research (BMBF) within the research programme "MARE:N – Küsten-, Meeres- und Polarforschung: Forschungsmission Schutz und nachhaltige Nutzung mariner Räume der Deutschen Allianz Meeresforschung". The responsibilities of the PostDoc include:

Co-lead the work-package on coastal/marine governance, which combines governance research conducted at multiple levels and from different social science perspectives. This includes close collaboration with the Kiel University (Department of political sciences), the Leibniz Centre for Tropical Marine Research (ZMT) and the German Development Institute (DIE).

Conduct qualitative social science research on the performance and institutional change of formal and informal coastal and marine governance arrangements shaping the use, degradation and conservation of coastal/marine ecosystems in the German Baltic Sea.

Contribute to the transdisciplinary development of governance and management solutions that reduce ecosystem degradation and biodiversity loss together with a range of stakeholders, natural and social scientist within selected Real World Laboratories.

Establish linkages and synergies between the governance research conducted in the Resource Economics Group at Humboldt University and in the Adaptation and Social Learning (ASL) group at the Global Climate Forum (GCF) in Berlin.
Anforderungen:

An excellent PhD thesis in environmental social sciences, preferentially in institutional economics, political sciences or similar

Excellent commands (oral and written) of German (the language of the stakeholders) and English (the language of the PhD thesis)

Deep intrinsic motivation to understand environmental and, more specifically, coastal/marine governance

Familiarity with qualitative social science methods and theories of institutional change. Familiarity with the Institutional Analysis and Development Framework (IAD) of Ostrom is an asset.

Experience in gathering data through interviews or focus groups

The successful candidate will be part of both the Resource Economics Group at Humboldt, under the supervision of Privatdozent Dr. Jochen Hinkel, as well as the Adaptation and Social Learning Group at GCF, also lead by Jochen Hinkel. The position will start as soon as possible after 1.12.2021 and end with the end of the project on 30.11.2024, with the possibility of an extension for another 3 to 5 year in the cases the project is evaluated positively. A salary will be paid by Humboldt University according to the German TV-L EG 13 (100 %). The work involves travelling for field work and meetings in Germany and potentially longer stays at the Leibniz Centre for Tropical Marine Research in Bremen.

Please send your application including a motivation letter, a copy of relevant certificates, a complete CV, your PhD thesis, as well as names, email addresses and telephone numbers of two possible referees as a single PDF file with the subject "CREATE application" to Privatdozent Dr. Jochen Hinkel
Anbieter:

Resource Economics Group at Humboldt University
10178 Berlin
Deutschland
Ansprechpartner/in:

Jochen Hinkel
E-Mail:
(Ursprünglich) veröffentlicht am:

17.11.2021