LCA & Sustainability Consultant (m/f/x)
greenzero.me GmbH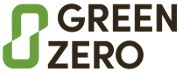 Beschreibung:

LCA & Sustainability Consultant (m/f/x)

Location: Munich, Berlin, Freiburg / remote work office
Start: immediately / upon agreement
Length: unlimited contract
Salary: attractive remuneration based on experience plus additional social benefits

greenzero.me GmbH is a German greentech company and spin-off from the Chair of Sustainable Engineering (TU Berlin).

Our vision is to empower any person and company to lead their own sustainability journey. We are doing this by providing credible life cycle-based solutions to enable decision-makers understand and reduce their environmental impacts.

We are now looking for an experienced and motivated LCA & Sustainability Consultant to help us and our clients on that journey. If you are passionate about sustainability, believe that life cycle thinking is key to create robust sustainability solutions, and if you want to provide facts based on credible science-based tools, join our team and let's create a better tomorrow together.

Tasks:

Deal with data and manage projects:

Lead and conduct applied LCA projects for different kinds of products and companies by handling efficiently inventory and impact data, do practical LCA modelling with SimaPro and create ISO-conformant reporting
Consult customers about footprint quantification as well as reduction and compensation measures based on LCA results
Support customers in other sustainability reporting initiatives (such as CSR, GRI or ESG)

Make things better:

Participate in the development of a holistic environmental impact compensation standard
Help to continuously improve our own processes, e.g. by contributing to automation & digitalization projects around LCA/sustainability
Bring in your own ideas and drive the strategical development of a still young company in a fast-moving world
Work closely with our media production team in making sustainability content easily understandable and communicable

Look for new opportunities:

Follow up on existing customers and keep customer retention high
Use your network of contacts to generate new sales leads

Requirements:

MSc degree, ideally in sustainability, engineering or nature sciences
Proven experience in LCA, ideally from consulting or industry projects
Knowledge of LCA software tools (e.g. GaBi, SimaPro, etc.) and databases is a must; basic programming experience is a plus
Strong project management skills
Reliable and trustworthy workstyle as well as hands-on mentality
Very good English and German language skills
Knowledge and passion for life cycle thinking and product sustainability
Strong teamwork and communication skills, enjoying proactively building personal networks
Willingness to travel occasionally on business trips

Why you should join us:

An opportunity to work in a purpose-driven, dedicated, and international team with flat hierarchies
Informal working atmosphere characterised by mutual respect
Having full responsibility over your projects, bring in own ideas and drive our journey
Participate in the development and implementation of innovative digital instruments that promote environmental awareness to individuals and companies and support the streamlining of inventory and impact data
Attractive remuneration, flexible working hours and a possibility for remote work

Ready for a future together?

Then go ahead and send us your documents. We need a current CV and all your qualifications, including your salary expectations and possible start date. We know that a cover letter takes a lot of time, so we don't require it and you can decide for yourself whether you want to send us one or not.

Please send us your documents to Dr. Nikolay Minkov at:

We look forward to receiving your application!
Einsatzort:

80993 München, Berlin, Freiburg / remote
Deutschland
Anbieter:

greenzero.me GmbH
Hirschstraße 5A
80993 München
Deutschland
Ansprechpartner/in:

Dr. Nikolay Minkov
E-Mail:
(Ursprünglich) veröffentlicht am:

11.05.2022