Senior Analyst (gn) Climate and Environment Disclosure Frameworks
CDP Worldwide (Europe) gGmbH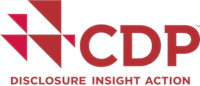 Beschreibung:

Are you passionate about tackling the climate and nature crisis? Would you like to be at the heart of accelerating change through environmental disclosure?

CDP system has proven time and time again its effectiveness at driving new norms and standards. One of the focus areas of our strategy to 2025 is ensuring that the CDP disclosure process continues to strengthen and support environmental disclosure regulation, helping companies to comply and encouraging them to go further.
As our 'Senior Analyst, Climate and Environment disclosure Frameworks' you will focus on research and analysis of existing and emerging sustainability reporting frameworks (e.g. EU Taxonomy, Corporate Sustainability Reporting Directive and Sustainable Finance Disclosures Regulation) to shape CDP's responses to questionnaires evolution. This is an exciting opportunity for a research-focused and detail-orientated individual with background in corporate sustainability reporting, specifically around climate and/or environment policy to contribute to raising the bar in corporate environmental disclosure. The role is part of an EU funded project and will focus through its first year on EU centred environmental reporting standards.

The role includes

Analysing and mapping EU sustainability reporting frameworks and taxonomies (e.g EUTaxonomy, CSRD/ESRS and SFDR) and other emerging relevant external frameworks to CDP's corporate and financial institution questionnaires;
Contributing to the thought leadership knowledge across CDP's body of work on mandatory environmental disclosure policies;
The work will initially focus on EU climate related regulation and will expand to Water Security, Forests and Land Use and Biodiversity and focus on standards mapping as and where they emerge;
Contributing to the development and operationalisation of a consistent approach for the mapping of CDP questionnaires against other reporting frameworks, standards and taxonomies;
Reviewing emerging external frameworks and contributing/coordinating responses to external consultations;
Providing subject matter expertise and analytical support across CDP's broader activities related to the environmental practice: climate change, water security, forestry, land use oceans and biodiversity.

The successful candidate should have

Essential criteria

Experience of 4 years (or an equivalent MSc degree) working within the reporting landscape and at least 4 years applied professional industry experience, in either the private, finance, science/engineering, or policy sectors with significant experience of advancing environmental agendas in any of these;
Good knowledge of the corporate environmental reporting and policy landscape, including the recommendations of the Task Force on Climate-/Nature-Related Financial Disclosures (TCFD/TNFD), EU Taxonomy, CSRD/ESRS and SFDR etc;
A high level of motivation, confident and collaborative working style, and excellent attention to detail;
Evidence of qualitative and quantitative data analysis skills with advanced MS Excel skills (Excel, PowerPoint, Word);
Strong communication skills, including a high standard of written English and the ability to present complex information in a simple and concise way;
The ability to work effectively and efficiently with team members of different technical and cultural backgrounds.

Desirable criteria ​

Experience in application of sustainability reporting frameworks, standards or taxonomies either through in-house corporate reporting or consulting;
Experience and work on broader environmental issues;
Familiarity with CDP questionnaire & reporting guidance.

What we offer

Exciting and challenging tasks in a dynamic, innovative and highly motivated team;
Working with many dedicated and passionate people for a good cause;
Competitive NGO salary and annual bonus (depending on company results);
Monthly contribution to public transport ticket (BVG Monatskarte);
Modern office at Sony Centre/Potsdamer Platz with free hot and cold beverages;
Company pension with Allianz;
30 days annual holidays;
Individually tailored trainings;
Team events and Off-sites.

Unser Bewerbungsverfahren

The successful candidate will work five days per week and must be able to work legally in Germany or Belgium with an existing work permit. This full-time role is based at our office in Berlin, Germany or Brussels, Belgium. The role is initially limited to the duration of the project, which is currently set to end in June 2023, but with the aim of long-term cooperation.
Interested? Interested candidates should submit their complete application documents (motivation letter, CV, references/certificates and salary expectations) in English, via our recruiting platform, addressed to the HR Department.
Before you apply
We'll only use the information you provide to process your application. For more details on how we use your information, see our applicant's privacy notice. By uploading your CV and covering letter, you are permitting CDP to use the information you have provided for recruitment purposes. 
Please note that we only provide feedback to shortlisted candidates due to the sheer volume of applications. If you do not hear from us within 21 days of the closing date, please assume your application has been unsuccessful on this occasion. Thank you for your understanding.
Anbieter:

CDP Worldwide (Europe) gGmbH
c/o WeWork
Berlin
Deutschland
(Ursprünglich) veröffentlicht am:

13.05.2022