Senior Grants Compliance and Development Manager (gn)
CDP Europe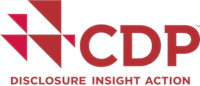 Beschreibung:

CDP is a global non-profit that runs the world's environmental disclosure system for companies, cities, states and regions. Founded in 2000 and working with more than 680 financial institutions with over $130 trillion in assets, CDP pioneered using capital markets and corporate procurement to motivate companies to disclose their environmental impacts, and to reduce greenhouse gas emissions, safeguard water resources and protect forests. Over 14,000 organizations around the world disclosed data through CDP in 2021, including more than 13,000 companies worth over 64% of global market capitalization, and over 1,100 cities, states and regions. Fully TCFD aligned, CDP holds the largest environmental database in the world, and CDP scores are widely used to drive investment and procurement decisions towards a zero carbon, sustainable and resilient economy. CDP is a founding member of the Science Based Targets initiative, We Mean Business Coalition, The Investor Agenda and the Net Zero Asset Managers initiative. Visit or follow us @CDP and on LinkedIn to find out more. cdp.net or follow us @CDP and on LinkedIn to find out more.

Job Background

This is an opportunity to deliver significant impact towards climate and nature goals. You will provide end to end support to secure and manage diverse grant income, contributing to a team target of €2m+ (and growing) in Europe and €10m+ globally. In this role you will identify and develop opportunities from donors, primarily philanthropic and institutional. You will assess, prioritise, and then lead or support funding proposals. You will have a small but growing portfolio of donors to manage, strengthening existing relationships and supporting the development of new ones. The role includes managing and reporting on awarded grants, ensuring all requirements are met on time and at a high quality.

This is a highly networked role that requires an ability to work across the business with many teams e.g. finance, legal, climate and nature experts etc. You will join a supportive and growing Development team of three in Europe and over 20 in the Global Development Team.
You will need to be resilient under pressure and deliver to challenging deadlines. You'll be the kind of person who searches for connections, chases opportunities, gets out from behind your desk to meet people, and influences internally and externally to achieve results. You will be driven, determined, tenacious and focused on solutions. To succeed in this role, you must be an independent thinker, with a detailed-orientated approach but also able to see the big picture, relish responsibility, and communicate clearly.

The role includes

Development


Progress government and European philanthropic funding opportunities, supporting the Associate Director Development, Europe and the Global Development Team to prepare proposals as needed and maximise potential funding from European donors;
Research, develop and write high quality funding proposals including narrative, budgets and log-frames, engaging internal stakeholders, and submit them to donors;
Develop an excellent knowledge of CDP's work, liaise with colleagues to prepare and present high-quality information such as tailored presentations and proposals for the donor;
Develop, coordinate, and participate in development activities, such as workshops, planning sessions, events, meetings and other tasks as required;
Support the development of new and stronger donor relationships, including developing donor profiles and strategies;
Support the ongoing establishment of the Development function within CDP, including developing and embedding processes to improve ways of working; and assist with ad-hoc tasks as required.

Grants compliance


Support grant and contract administration for European grants;
Work with CDP's finance and legal teams to manage grant and contractual financial processes and minimise the risk of ineligible costs;
Ensure timely communication with donors to resolve problems and address grant management information requests;
Support programme teams to develop high quality narrative and financial reports that are aligned with grant agreement requirements, facilitating financial information between project stakeholders and revising project related documentation as needed;
Coordinate with the Grants Compliance Manager - Finance to deliver the financial aspects of grants compliance, including budgeting, financial reporting, timesheet monitoring, coordinating resourcing across grants, with specific attention to co-funding requirements and implications for staffing.

The Successful Candidate Should Have

Person specification

Min. 4 years' experience and proven ability to build and manage government and/or philanthropic donor income streams;
Experience establishing and managing donor relationships, including research, analysis, engagement, presentation, and influence skills;
A track record displaying experience in ensuring compliance for project agreements & donor rules and regulations (particularly with European institutions);
Ability to provide clear guidance on donor policies and procedures to other staff;
Demonstrable skill in adapting written and verbal communications for an institutional funding audience;
Multi-tasking, initiating, planning and performing multiple strands of work to a successful delivery against deadlines while maintaining attention to detail;
Strong interpersonal and communication skills, ability to apply persistent diplomacy;
Experience of CRM/donor database software and the Microsoft 365 suite; 
Excellent English skills (verbal and written), German language skills are a strong advantage.

Desirable competencies

Relationships with and prior experience working with European philanthropies;
Experience with and understanding of the European Commission and its delivery of the Green Deal, and/or European Member State governments;
Experience in building partnerships (e.g. for consortia), with a track record of European Commission Horizon bids, is a particular advantage;
Prior project planning experience, particularly the development of monitoring and evaluation tools (e.g. leading teams in the development of SMART indicators, Theories of Change or Log frames);
Competent financial skills in relation to budgeting and financial reporting;
Experiences of working in a Not-for-Profit or similar organisation, a multi-national global organisation, and in a virtual environment, are an advantage.

What We Offer

Exciting and challenging tasks in a dynamic, innovative and highly motivated team;
Working with many dedicated and passionate people for a good cause;
Competitive NGO salary and annual bonus (depending on company results);
30 days annual holidays;
Flexible working hours;
Monthly contribution to public transport ticket (BVG Monatskarte);
Modern office at Sony Centre/Potsdamer Platz with free hot and cold beverages.

Further Information

The successful candidate will work five days per week and must be able to work legally in Germany or Belgium. This full-time role is based at either our office in Berlin, Germany or our office in Brussels, Belgium, and will work closely with and report to the Associate Director Development, Europe. The role is limited to 2 years with the aim of long-term cooperation. Interested? Interested candidates should submit their complete application documents (motivation letter, CV, references/certificates and salary expectations) addressed to Associate Director Development, Europe in English via our recruiting platform.

Before you apply We'll only use the information you provide to process your application. For more details on how we use your information, see our applicant's privacy notice. By submitting your application, you are permitting CDP to use the information you have provided for recruitment purposes. Please note that we only provide feedback to shortlisted candidates due to the sheer volume of applications. If you do not hear from us within 21 days of the closing date, please assume your application has been unsuccessful on this occasion.Thank you for your understanding.
Anbieter:

CDP Europe
Kemperplatz 1
10785 Berlin
Deutschland
WWW:
(Ursprünglich) veröffentlicht am:

20.05.2022