Business Data Analyst (gn)
Marktschwärmer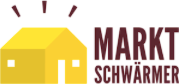 Beschreibung:

With a combination of online store, community-supported agriculture, and local farmers' markets, the La Ruche Qui Dit Oui! network creates direct distribution channels for small-scale producers and gives people access to fresh, regional food. We connect regional farmers and artisanal food producers with their customers in a completely new decentralized and self-organizing way.

Our parent organization "La Ruche Qui Dit Oui!", certified with the B Corp label, was founded in France in 2010. The La Ruche idea has since been established in six other countries. Today, there are over 1,300 distribution points in Europe, including around 160 in Germany.

We are looking for an experienced

"Business Data Analyst (gn)"

to join our team in the Paris HQ as soon as possible. It is possible to work remotely from our Berlin offices.

Your mission and tasks

Your job will be to help the teams to focus on the right actions thanks to the power of data and your analyses (quantitative and qualitative). You will be directly reporting to the business operations owner of La Ruche European activity (C-level).

support to operational teams (marketing/comm, finance, network development, network expansion, product, retail) with dedicated analysis
manage the data availability within the company : maintaining and evolving the data warehouse, improving the existing tools, listing and indexing all reliable existing data, etc.
specific support and training to the team for query building in SQL

Stack

PostgreSQL / RedShift / MySQL / Elasticsearch
Python
Git, Embulk, Docker, Doker-compose
Tools : ReDash, Airflow, Jupyter Notebook, Google Analytics

Who are we looking for

4-5 years of experience as a data analyst or business analyst
bilingual SQL, current Python
good understanding of business issues, knowing how to take a step back from a data lake to deliver meaningful analysis
multitasking, knowing how to manage several projects simultaneously
comfortable interacting with all types of contact : from marketing to operations, including producers and customers
English, French is a plus
You are based in Berlin or Paris
Aware of food distribution, agricultural and food tech global challenges

It's not necessary to meet 100% of the stated qualification to apply.

What we offer

Responsible and varied job with a sense of purpose in a genuine social enterprise
Management of a central area in a great team
Permanent full-time position, French employment contract, competitive salary
Possible start date: immediately

Application process

1. Send CV, letter of motivation, work samples
2. Call + business case with the business owner of La Ruche European activity.

3. SQL technical test with the CTO.

Does that sound like you? Then we look forward to receiving your application (incl. CV, letter of motivation and work samples), stating your salary expectations and your desired starting date. In your letter of motivation, please mention in particular your concrete experience in agriculture or the food industry.

Please send everything to Adrien Sicsic, adrien.sicsic@lrqdo.fr using the subject line "Business Data Analyst, Berlin".
Anbieter:

Marktschwärmer
Boxhagener Straße 82a
10245 Berlin
Deutschland
Ansprechpartner/in:

Adrien Sicsic, CPO
E-Mail:
(Ursprünglich) veröffentlicht am:

17.06.2022