Freelancer as Surveyor (m/f/x) - project: EMBAL - European-wide biodiversity field surveys 2023
EFTAS Fernerkundung Technologietransfer GmbH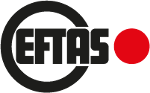 Surveyors for EMBAL European-wide biodiversity field surveys 2023
(freelance work)
For the European Biodiversity Monitoring EFTAS is running the EMBAL project with the Institute of Agro-ecology and Biodiversity (Ifab) and will survey 3000 sites of 25 ha each across Europe from April to July 2023. For this purpose, preliminary mapped data has to be validated and differentiated in the field.
Therefore, we are looking for freelance surveyors for the EU 27 countries (https://european-union.europa.eu/principles-countries-history/country-profiles_en).
As we need to cover certain phenological vegetation periods, the surveys will start in the south and end in the north of Europe. Accordingly, mapping periods and training dates differ somewhat by region: southern Europe about early April to mid-June, central Europe about mid-April to late June, northern Europe about early May to mid-July.
The activity includes...
participation in a training,
independent, accurate and complete data collection of biodiversity in the field according to all requirements for EMBAL,
digital data entry and correction in case of discrepancies,
as well as careful planning, processing and data backup until final acceptance by the European Commission (DG Environment) as the contracting authority.
EMBAL (European Monitoring of Biodiversity in Agricultural Landscapes) is a European monitoring project that determines the status of and changes in biodiversity in agricultural landscapes in the EU member states.
Further information on the internet:
Ideal candidates...
are skilled in working independently and have possibly experience as a contractor,
are graduates or students of geo-, bio-, environmental sciences, forestry or agricultural sciences and have previous experience in vegetation surveys and/or crop identification,
are confident in the use QGIS usage, digital data entry in the field, navigation systems, GPS devices, digital cameras, notebooks, etc. and the reliable management of digital data,
are in possession of a class B driving license,
and have a good command of written and spoken English, as the project documentation will be in English.
Your application:
Please send your complete application documents with Europass CV in English language (https://europa.eu/europass/en/create-europass-cv) as well as certificates and references on the specified activities.
Please also specify for which countries/regions you would like to survey and in which time frames we can schedule you. Email your documents as one PDF file to: i
About us:
EFTAS Fernerkundung Technologietransfer GmbH is a leading German GeoIT service provider located in Münster. Please find detailed information at www.eftas.com/en.
Bewerbungsschluss:

06.03.2023
Anbieter:

EFTAS Fernerkundung Technologietransfer GmbH
Oststraße 2
48145 Münster
Deutschland
WWW:
Telefon:

0251 1330-70
E-Mail:
Online-Bewerbung:
(Ursprünglich) veröffentlicht am:

15.12.2022