Customer Care Specialist (gn)
Too Good To Go GmbH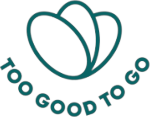 Intro
At Too Good To Go, we dream of a planet with no food waste.
Imagine if there was something we could all change today that would reduce global warming by 10%. That's how much food waste contributes to the climate crisis.
We are on a mission to change that - are you with us?
Our app connecting businesses with unsold food, and consumers willing to buy at a discounted rate has grown since 2016 to become the biggest in Europe, with over 67 Million users, and more than 177 million meals saved.
We're proud of what we've achieved so far, but we are just at the start of our journey. We're looking for an exceptional Customer Care Specialist to join the German superstar team at Too Good To Go.
Aufgaben
Your mission
Reporting directly to the Care Team Lead , you will be the face to our users and partners and turn them into ambassadors by providing efficient and friendly customer care. You'll inspire and empower them to take action against food waste and to become part of the movement.
Your role
You will be the main point of contact for our partners and customers ensuring they receive outstanding customer service by answering inquiries through email, chat and phone.
You will Answer all questions through some of our SSMM tools (Facebook, App Store, Play Store and Google Reviews).
You will handle priority situations (urgent cases) as well as Contact users and stores proactively when necessary.
You will build and implement processes to encourage, inspire and empower our partners and consumers towards a more sustainable behaviour.
You will be our best ambassador by embodying the philosophy and tone of our brand.
You will collaborate closely with other teams to spot challenges early on and enhance efficiency.
Anforderungen
Requirements
You have experience in Customer Service and Account Management.
You are fully proficient in German and English (minimum C1).
You are located (or willing to relocate) in Berlin
You're a first-class and inspiring communicator and are able to draw on those skills to set the bar high.
You have experience working with CRMS like Salesforce, Hubspot or SAP.
You are a team player who loves helping others, building positive relationships and resolving conflicts with our users and partners
You are detail-oriented and stay focussed even when you have to handle repetitive tasks.
Working somewhere where you can have a social and environmental impact is one of your absolute dreams. Sustainability is a great passion of yours and something that shines through in your professional and personal experiences.
Previous experience working in a marketplace, a big platform, or the Food Industry will be a plus.
Benefits
What we offer
A rare opportunity to work in a social impact company (and certified B Corporation!) where you get to wake up every day knowing you're achieving positive change.
The experience of being part of an international company with 1350+ enthusiastic and highly talented teammates across 17 countries – always ready to share knowledge and support!
Strong personal as well as professional development in an intense and high-growth scale-up environment.
An open company culture where you have the independence and room to unleash your creativity.
A strong team culture where successes are celebrated together.
...Basically a mission more than a job!
Additional benefits like edenred+, Urbansportsclub and company pension planning
A beautiful, green office in the heart of Berlin Kreuzberg
Bewerbungsprozess
How to apply
We are passionate about recruitment and grateful for your interest! Please carefully read everything written above and check out our website and international media to get a good overview of Too Good To Go.
Submit your Resume and Cover letter in English.
Please note that we only accept applications coming through our platform. Resumes and/or Cover Letters will not be accepted by email or LinkedIn direct messaging.
The application process consists of a short video call with Talent Acquisition, followed by an interview with the hiring manager, a case study and a final interview with our Associate Director.
Bewerbungsschluss:

05.04.2023
Einsatzort:

Berlin | Remote möglich
Deutschland
Anbieter:

Too Good To Go GmbH
Köpenicker Straße 154A
10997 Berlin
Deutschland
Ansprechpartner/in:

Carmen Redondo, Global Talent Acquisition Partner
Online-Bewerbung:
(Ursprünglich) veröffentlicht am:

08.02.2023