Senior Landscape Architect (m/f/d) as a project or team leader for the technical planning
Henning Larsen / Part of Ramboll Group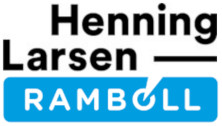 Why do we need you:
Would you like to turn ideas into reality and work with award-winning sustainable landscape architecture?
We are looking for a
Senior Landscape Architect (m/f/d)
- as a project or team leader for the technical planning phases from HOAI (LP3 - LP7 possibly LP8) -
to strengthen our global design community .
Our goal is to bring about sustainable change through our work. Our projects and solutions should inspire, be innovative and not only represent the best, but also the most promising and visionary. You will be part of a global company that has thrived and grown since its inception in 1959.
We work dynamically and highly interdisciplinary on various projects from all areas of landscape architecture. For a variety of tasks in object planning in Germany, especially in the technical planning phases, we are looking for an experienced landscape architect (m/f/d) with the motivation to take on management tasks in projects and, if necessary. to take over a team.
The prerequisite is several years of practical experience in as different as possible, but above all the work phases 3-8 and in project management.
What do we offer you?
If you work in our office in Hamburg or Berlin, you will be part of a company that handles projects of all sizes. From master and campus plans, city parks and plazas to circular strategies and sustainable community development, you will be part of a company with a creative culture and award-winning landscape architecture heritage.
Our industry has never had its finger on the pulse, and the possibilities for realizing new ideas and concepts are immense. To this end, we are combining our strengths in order to further expand a holistic and interdisciplinary team for all planning areas from architecture, urban planning and landscape architecture with a focus on Berlin and Hamburg.
What are we looking for:
We are looking for a senior project manager who is interested in further developing his career in a unique team and would like to take on responsibility.
Your main role and responsibilities will be:
Independent management, content development and management of projects
Management of interdisciplinary project teams
We believe that you have the perfect starting position for this position:
Completed degree in landscape architecture
Several years experience
Several years of project management experience
Experienced in dealing with the usual software (AutoCAD, Adobe, possibly Orca AVA, etc.)
Interest in interdisciplinary collaboration
Very good knowledge of German
How can you apply?
Submit your application, your portfolio (max. 10 MB) and your CV:
Please note that job interviews are conducted on an ongoing basis.
Henning Larsen is an international design studio with strong Nordic roots and values ​​that are at the heart of our company. Our goal is to create a creative, non-hierarchical workplace that encourages a supportive environment and the freedom to develop and test new ideas and visions. This work culture, combined with our commitment to new learning opportunities, stimulates the individual and collective creativity and skills of our employees in the areas of design and service.
The office in Munich was founded in 2011, since 2022 the offices in Berlin, Hamburg and Überlingen have been added. In Germany in recent years we have managed projects such as the Siemens HQ in Munich, the Frankfurt School of Finance and Management and also in the field of open space planning the Alnatura working world in Darmstadt, in Berlin urban waters Potsdamer Platz, the Arkadien Winnenden and the high-rise project FOUR in Frankfurt. We currently employ around 750 people worldwide in an international environment. Follow us on Facebook, Instagram, LinkedIn or Twitter.
Access to a world of knowledge:
We are convinced that creativity in design thinking is driven by the active use of data and knowledge in the process. Our stake in Ramboll gives you access to experts who can deliver world-leading technical insights, data and knowledge across all technical and socio-economic disciplines. The former "Ramboll Studio Dreiseitl" has been part of Henning Larsen since June 2022, bringing decades of experience in landscape design and expertise in the field of holistic water concepts to the table.
The knowledge-based design approach and artistic sensibility will be at the heart of Henning Larsen's new landscape architecture team, with a focus on people's quality of life in balance with nature. Together we will be able to create visionary buildings and spaces that offer tangible solutions to some of the toughest challenges facing cities and communities around the world.
Einsatzort:

22763, 13407 Hamburg or Berlin
Deutschland
Anbieter:

Henning Larsen / Part of Ramboll Group
Ramboll Studio Dreiseitl
Jürgen-Töpfer-Strasse 48
22763 Hamburg
Deutschland
(Ursprünglich) veröffentlicht am:

27.02.2023