PhD position in the project G-Monarch (m/f/x) - Gravity-MONitoring for Alpine Research Catchment Hydrology
Universität für Bodenkultur Wien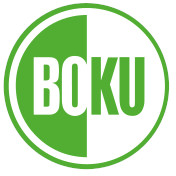 PhD position in the project G-Monarch:
Gravity-MONitoring for Alpine Research Catchment Hydrology
Background:
On the German-Austrian peak of the Zugspitze Mountain (2962 m a.s.l.), the German Research Centre for Geosciences (GFZ) is operating the "Zugspitze Geodynamic Observatory Germany" (ZUGOG) where a superconducting gravimeter is mounted since the end of 2018. This worldwide unique installation on top of a high-alpine site equipped with an excellent hydrometeorological measurement network and combined with computer simulations in different complexities will be used as a novel hydrological monitoring system for the direct, integral and non-invasive observation of the gravity effect of water storage variations.
The overarching goal of G-Monarch is to investigate to what extent a joint snow-hydro-gravimetric approach can contribute to a better understanding and quantification of hydrological processes and to be able to transfer potential findings to non-instrumented regions. The FWF-DFG Weave project G-MONARCH is led by the Institute of Hydrology and Water Management at BOKU, Vienna in Austria in cooperation with the German project partners GFZ Potsdam, TU Berlin and Augsburg University.
Tasks:
Assess the impact of different hydrological fluxes and storages (e.g., snow accumulation & melt, rain events, infiltration, karst water retention, sublimation/evapotranspiration, glacier changes) at a high-alpine site in comparison with signals of a superconducting gravimeter and hydro-meteorological observations
Process and analyse snow depth maps derived from terrestrial LiDAR, drone flights and satellite imagery
Perform, develop and validate hydrological modelling approaches in high-alpine catchments
Assist in field campaigns and perform snow measurements
Requirements:
Master's degree (or equivalent) in earth sciences, environmental engineering, hydrology, physics or related fields
Background in hydrology and/or cryospheric sciences, preferably also in snow-hydrological modelling, field work and/or remote sensing
Willingness and ability to conduct field work in high-alpine areas
Advanced programming skills (e.g. with R, Python, Matlab) and experience in data analysis and geographical information systems (e.g. with ArcGIS, QGIS)
High level of motivation and the enthusiasm for scientific work
Very good communication skills in English, both oral and written
What we offer:
3-year fully funded PhD position in the framework of the project G-Monarch
Interdisciplinary and international work environment including a frequent exchange with project colleagues and scientific cooperation partners
Opportunity to present results at international scientific conferences
Salery is based on standard rates for PhD students following the rates of the Austrian Science Fund (FWF, https://www.fwf.ac.at/en/research-funding/personnel-costs, i.e. 2,464.80 €/month)
Wide range of further training opportunities and the participation in doctoral schools (e.g., DocSchool Hadrian)
Application:
Please submit your application, including (1) a motivation letter and statement of research interests, (2) curriculum vitae and relevant certificates, (3) contact information of at least two professional references, in one PDF via e-mail to
Equal opportunities, a non-discriminatory environment and diversity is part of the University's policy. BOKU aims to increase the proportion of women and therefore demands qualified women explicitly to apply. Persons with disabilities will be given preference in case of equal qualifications.
Applicationswill be reviewed until the position is filled, but should be submitted latest
The preferred start date for this position is at the end of the year 2023.
For questions, please contact Dr. Franziska Koch or Prof. Dr. Karsten Schulz (see e-mail contacts above).
We look forward to your application!
Bewerbungsschluss:

06.10.2023
Anbieter:

Universität für Bodenkultur Wien
Institut für Hydrologie und Wasserwirtschaft
Muthgasse 18
1190 Wien
Österreich
Ansprechpartner/in:

Dr. Franziska Koch
E-Mail:
(Ursprünglich) veröffentlicht am:

01.09.2023