Account Manager (f/m/x) Investor Engagement
CDP Europe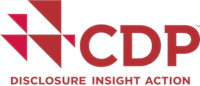 Beschreibung:

CDP is an international non-profit that drives companies and governments to reduce their greenhouse gas emissions, safeguard water resources and protect forests. Voted number one climate research provider by investors and working with institutional investors with assets of US$96 trillion, we leverage investor and buyer power to motivate companies to disclose and manage their environmental impacts. Over 7,000 companies with over 50% of global market capitalization disclosed environmental data through CDP in 2018. This is in addition to the over 750 cities, states and regions who disclosed, making CDP's platform one of the richest sources of information globally on how companies and governments are driving environmental change. CDP, formerly Carbon Disclosure Project, is a founding member of the We Mean Business Coalition. Visit http://www.cdp.net/ or follow us @CDP to find out more.

Location: Berlin, Germany or Brussels, Belgium
Application deadline: 30/06/2019
Earliest starting date: As soon as Possible

We are seeking a highly motivated individual with a financial background to manage CDP's relationships with investors in France and Benelux. This is an ideal role for an Individual with a passion for integrating Environmental Social Governance (ESG) issues into the mainstream investment process. Working with the investor engagement team in Europe and globally, you will gain exposure to the ESG investment community and will be involved in thought leadership projects that will align the financial services with the delivery of a well below 2- degree world.

About CDP's Investor Initiatives Program: CDP works with investors to put vital financial data at the centre of decision making. CDP gathers the most reliable data from companies on behalf of shareholders with combined assets of US$ 96 trillion via an annual disclosure process. Disclosing companies provide quantitative and qualitative information about their greenhouse gas emissions, energy efficiency programs, water management, exposure to deforestation and strategic business approach to environmental risk. This information is used to improve financial decision making and increase corporate engagement.

The role includes in France and Benelux

Develop and build strong relationships with key investors, lenders and data providers and promote CDP data & scores in the investment community;
Support existing investor signatories and members in the region to advance their sustainability strategies and assist them in the use of CDP data & scores in their investment process where possible;
Build new relationships and recruit new signatories, members and data providers;
Represent CDP at events;
Convene and organize investor roundtables, roadshows, and other informational events; liaising with other teams internally to align communications and outreach;
Utilizing CRM database and other internal administrative tools to maintain and add customer records as well as draft and distribute mass emails to CDP constituents;
Develop and maintain guidance and marketing material in PowerPoint decks;
Collaborate and align activities across continental Europe with the investor engagement team in Europe and contribute and liaise with the global investor engagement team.
Work with other programmatic teams in collaborative projects and activities to achieve CDP's overall strategic plan and mission
Assisting with ad-hoc tasks as required.
Anforderungen:

The successful candidate will have

Minimum BA/BSc degree or similar work experience;
Keen interest in corporate sustainability themes;
4-6 years' relevant work experience, ideally in the corporate or investor sector, additional environmental NGO or corporate sustainability experience is an advantage;
Comfortable liaising with contacts in senior positions at pension funds, insurance companies, banks, and asset managers;
Knowledge and understanding of the investing and financial services world;
Experience in climate change, water security, deforestation and sustainability at large;
Experience in cultivating members/memberships;
A desire to take ownership and responsibility for your work;
The ability to anticipate and think "out of the box";
Excellent communication (verbal and written) in English and French; Dutch/Flemish would be a plus
Presentation skills and a desire to seek out networking opportunities;
The ability to deliver excellent results under pressure and take pride in working to a high standard;
A flexible but diligent working style, with proven record of working within a team;
Strong computer software skills, Excel, PowerPoint, CRM and analytical skills as well as some knowledge of data management.


What we offer

Exciting and challenging tasks in a dynamic, innovative and highly motivated team;
Working with many dedicated and passionate people for a good cause;
Competitive NGO salary and annual bonus (depending on company results);
Company pension with Allianz;
30 days annual holidays;
Monthly contribution to public transport ticket;


The successful candidate will work five days per week and must be able to work legally in Germany or Belgium. his full-time role will preferably be located at our office in Berlin, Germany, but Brussels is an option. The successful candidate will work closely with the investor team and report to the Senior Account Manager at CDP Europe.

Interested? Interested candidates should submit their complete application documents (motivation letter addressed to Torun Reinhammar, CV, references/certificates and salary expectations) in English, as a single PDF file and via email to recruitment.cdpeuropeg@cdp.net with "Account Manager Investor Engagement – First name Last name" in the subject line.

Before you apply, we'll only use the information you provide to process your application. For more details on how we use your information, see our applicant's privacy notice. By emailing us your application, you are permitting CDP to use the information you have provided for recruitment purposes.

Please note that we only provide feedback to shortlisted candidates due to the sheer volume of applications. If you do not hear from us within 14 days of the closing date, please assume your application has been unsuccessful on this occasion. Thank you for your understanding.
Bewerbungsschluss:

30.06.2019
Anbieter:

CDP Europe
Kemperplatz 1
10785 Berlin
Deutschland
WWW:
Ansprechpartner/in:

Frau Torun Reinhammar
E-Mail:
(Ursprünglich) veröffentlicht am:

29.05.2019