PhD in Conservation Biology
Goethe-Universität Frankfurt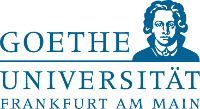 Beschreibung:

The Goethe University Frankfurt, positioned among the top international research universities, offers a wide variety of academic programmes, a diverse group of research institutes, and a focus on interdisciplinary approaches to solving complex problems. Today, the Goethe University is the only university in Germany that enjoys significant public funding alongside administrative autonomy and the ability to create a private endowment. Situated in Germany's most cosmopolitan and international city, the university attracts a diverse body of students and researchers from around the world and is with about 46.000 students and 4.600 employees the biggest university in Hessen.

The Goethe-University Frankfurt, Institute of Ecology, Evolution and Diversity, Department of Biodiversity Conservation, Prof. Dr. Claus Bässler, offers as soon as possible a

PhD position
(E13 TV-G-U, 65%-Teilzeit)

in Forest Conservation available for 3 years. The restriction of the term of the employment contract is based on the Wissenschaftszeitvertragsgesetz in connection with the Hessisches Hochschulgesetz.

Background
Our group focuses on evidence-based conservation of temperate forests with the aim of developing concepts that allow the use of resources and at the same time the maintenance of biodiversity. Species groups that depend strongly on dead wood are particularly at risk from forest use. Within the scope of the PhD project, the question should be investigated, how forest management influences the diversity of dead wood organisms (focus on fungi, lichens and mosses) and subsequent ecosystem processes (wood decomposition). The project is part of the DFG priority program "Biodiversity Exploratories" (http://www.biodiversity-exploratories.de/startseite/).
Anforderungen:

Conditions
Condition of employment is a Master's degree (or equivalent) in ecology, forest science or similar disciplines. Experience in community ecology and conservation biology is welcome. Experience in the laboratory and basic ecological knowledge of fungi, lichens or mosses are desirable. Furthermore, good English and experience with the statistical software "R" are expected. The class B driving license is required.

Please send your application with the usual documents (CV, list of publications) by 14.04.2020 exclusively in electronic form as a summarized PDF file to: Prof. Dr. Jörg Oehlmann, executive director Institute of Ecology, Evolution and Diversity (L.Fischer@bio.uni-frankfurt.de). The University promotes equal employment opportunities between men and women and supports the employment of disabled persons. Qualified women or persons with physical disabilities are therefore strongly encouraged to apply and will be given preference in case of appropriate qualifications and aptitudes.
Bewerbungsschluss:

14.04.2020
Anbieter:

Goethe-Universität Frankfurt
Naturschutz
Max-von-Laue-Str. 13
60438 Frankfurt am Main
Deutschland
Ansprechpartner/in:

Claus Bässler
Telefon:

0151 53538527
E-Mail:
(Ursprünglich) veröffentlicht am:

11.03.2020