Head of Content DE
Your Superfoods GmbH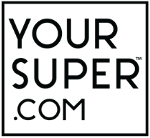 Beschreibung:

We are a fun and fast-moving start-up and international business based on improving people's lives with the power of (super) plants. Here at Your Super, we all work hard and do whatever it takes to get the work done, but we like to have fun while we do it. Going beyond your job description is not out of the ordinary, and the idea of improving the world through the power of plants is what keeps us all going. Working here will inspire you to lead a healthier lifestyle, constantly being surrounded by plant-based treats and Your Super product. While these core values will never change, everything else about the company is constantly changing. Therefore we are looking for versatile people who thrive in a dynamic environment.

After closing our US Series B financing round we are looking to further scale. We have gone from 7 employees to 50, and right now we are looking to grow the team more at this very exciting time. With this employment opportunity, you have the chance to join the team early and become a crucial part of our success.

Are you ready to inspire a huge community of health lovers to live a healthier and happier life?

Responsibilities

Develop content strategy across all digital channels incl. email/blog/social/ads for European marketing for countries including Germany, Holland, UK, Austria
Develop Content Calendars and Project Management of European
Writing SEO optimized blog posts eg. recipes and health-related topics
Writing newsletters & automated emails (incl. a/b testing)
Contributing to advertisement development
Writing for e-books & pr articles
Translate the English content to German
Social media strategy and posting relevant content across all channels
Support with planning and execution photo and video shoots
Anforderungen:

Skills

Minimum of 5 years of experience in content creation
Excellent creative writing skills
Previous email marketing experience
Ready to take initiative and think outside the box
Proactive, open-minded and a good communicator
German and English (C1-C2)
Passionate about inspiring others to live a healthy lifestyle
Klaviyo & Shopify experience is a plus!

Benefits

Competitive pay
BVG Transportation reimbursement
25 days vacation and remote work policy
Dog-friendly office
Bi-annual company abroad trip
Class Pass MembershipMonthly social events
Hyper-growth start-up for career development

Your Super is continuing to hire for all open roles with all interviewing and on-boarding done virtually due to COVID-19. All new team members, in addition to current staff, will temporarily work from home until it is safe to return to our offices.
Anbieter:

Your Superfoods GmbH
Chausseestraße 49
10115 Berlin
Deutschland
(Ursprünglich) veröffentlicht am:

16.07.2020