HR Operations Specialist Europe (m/f/d)
The Nature Conservancy in Europe gGmbH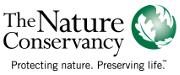 Beschreibung:

A LITTLE ABOUT US

Founded in 1951, the Nature Conservancy is a global conservation organization dedicated to conserving the lands and waters on which all life depends. Guided by science, we create innovative, on-the-ground solutions to our world's toughest challenges so that nature and people can thrive together.

We are tackling climate change, conserving lands, waters and oceans at unprecedented scale, providing food and water sustainably and helping make cities more sustainable.

In 2009, The Nature Conservancy in Europe gGmbH, located in Berlin, was founded. In addition to the office in Berlin, we have offices in London and Brussels.

HR Operations Specialist Europe (m/f/d)

YOUR POSITION WITH TNC

To support our team in Europe we are looking for a HR Operations Specialist. Their primary responsibility will be to provide Human Resources support but they will also be required to provide operational support across other areas of the Europe Region as required. The HR Operations Specialist Europe is responsible for administering and maintaining HR systems, programs, procedures and plans according to HR policies and will provide assistance to all levels of personnel on various HR-related issues and provide operational support across other areas of the Europe Region. They are service-oriented, have strong organizational and systems skills, and possess the ability to work both independently and as part of a team. A positive attitude is essential. This position reports to the Director Finance and Operations Europe.

RESPONSIBILITIES & SCOPE

Responsible for maintaining accurate personnel files; including processing new hire paperwork, data entry, maintaining online and hard copy files, preparing new hire materials, processing employment changes, responding to employee inquiries, and providing general administrative support.
Provides updates to various HR systems.
Responsible for maintaining and handling highly sensitive employee data.
May be responsible for a high-level process or initiative which is specific to a human resource function such as recruiting, L&D or performance management.
Responds to inquiries, specific to a function, which may be routine to fairly complex in nature.
Anforderungen:

Bachelor's degree, business apprenticeship or 3 years HR related work experience or equivalent combination.
Experience responding to HR related questions and problems from employees/management.
Experience in one or more of the following areas: database management and spreadsheet software; constructing and producing reports; data input, manipulation and analysis.
Experience working with MS Office software, including Word, Excel, Access and PowerPoint
Fluent in written and spoken German and English

How to apply:

To apply for job ID 50330, submit your materials online by using the Apply Now button at https://careers.nature.org/by 11:59 PM EST on October 3rd, 2021.

Need help applying?

Visit our recruitment page or contact applyhelp@tnc.org.
Bewerbungsschluss:

03.10.2021
Anbieter:

The Nature Conservancy in Europe gGmbH
Schiffbauerdamm 8
10117 Berlin
Deutschland
WWW:
Online-Bewerbung:
Sonstiges:

JOB ID 50330
(Ursprünglich) veröffentlicht am:

13.09.2021