Administrative Coordinator (m/f/d) in GFA Digital
GFA Consulting Group GmbH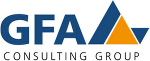 Beschreibung:

Intro

We are one of the leading German consulting companies working in international development cooperation. At GFA Consulting Group, we strive to catalyse change to improve the quality of life of people around the world. We provide consulting services and implement projects financed through bilateral and multilateral funds. Our clients are GIZ, KfW, the European Commission and many others. Since 1982, we have been active in more than 130 countries and continuously expand the scope of our work, which currently includes eleven technical business areas.

Join our team GFA Digital in Hamburg as an open-minded and versatile Administrative Coordinator (m/f/d) and contribute to our mission to provide quality services worldwide.

Administrative Cooridnator (m/f/d) in GFA Digital

With GFA Digital, we support all GFA's departments with the introduction and implementation of digital solutions and innovations for our core and support processes in close collaboration with our daughter company GFA Syscom.

Aufgaben

Your responsibilities

Managing and monitoring the use of IT Application in GFA headquarters and projects;
Support in the monitoring of costs and service provider contracts;
Coordination with data protection office, works council and IT service providers;
Monitoring of data deletion concepts;
Organisation of internal IT training events;
Support in elaboration of reports, concepts and presentations;
Documentation of internal events and processes
Internal Communication and Visibility.

Anforderungen

Your profile

Completed commercial vocational training (office clerk, foreign language correspondence, European assistant, etc.) or Bachelor's degree with initial relevant professional experience
Excellent language skills in writing in German and English are essential, knowledge of other languages is an asset
3-5 years of working experience in office management, administrative and organisational support
Curiosity, IT affinity and service orientation
High Proficiency in MS Word, Powerpoint and Excel
Ability to work on your own initiative but also in a team
High sense of responsibility and quality orientation
Very good organisational skills
Open and communicative personality
Flexibility and adaptability to juggle a range of different tasks

Benefits

What we offer

We work at the heart of International Cooperation; finding solutions to global challenges through our projects and diverse team of employees from all over the world. In this context, we lay the foundation for you to grow and learn within GFA through continuous skills development and further training.

Our flexible working time model, the possibility to work from home, and our family-orientated company policy facilitate a healthy work-life balance. GFA's offices are surrounded by nature, despite being easily and quickly accessible from central Hamburg. To promote climate-friendly commuting, we offer a public transport reimbursement program.

The sense of community at GFA is very important to us. We regularly organize social events for people to get to know each other and to provide opportunities for exchange.

Bewerbungsprozess

Your application

We look forward to receiving your application! Please send us your application documents with reference ASS-DEU22GFA0007-15-GJ, stating your salary expectations, earliest possible starting date via e-mail. Interviews with candidates will take place as soon as possible.
Bewerbungsschluss:

19.12.2022
Anbieter:

GFA Consulting Group GmbH
Eulenkrugstr. 82
22359 Hamburg
Deutschland
Ansprechpartner/in:

Birgit Nelles
Telefon:

+494060306221
E-Mail:
(Ursprünglich) veröffentlicht am:

21.11.2022