Senior Communications Officer (gn) maternity cover
CDP Europe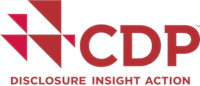 Beschreibung:

Intro

Job Background

Location: Berlin, Germany or Brussels, Belgium
Application deadline: rolling
Earliest starting date: 1 December 2022

Do you have a proven track record of running successful communications campaigns?
Can you present complex topics simply and persuasively?
Do you have both a sharp eye for detail and the drive to make things happen?

As Senior Communications Officer (maternity cover) you will take ownership for delivering impactful campaigns to improve CDP's visibility among our key corporate, capital market and public sector audiences and contribute to the growth, development, and delivery of CDP's communications strategy.

The successful candidate will be an experienced communications specialist with a demonstrable impact. You will have a track record of successfully leading on delivering high-impact media campaigns and liaising with internal and external stakeholders. You will be independent, organized, resourceful and results-oriented, with flawless written and verbal communications skills. Attention to detail, efficiency and the highest-level of organization are vital for this role, as is a drive to be ambitious, creative and make things happen.

You will work closely with colleagues in the CDP Europe Communications, Partnerships and Events team, and be a part of CDP's Global Strategic Communications and Marketing team to deliver on CDP's 2021-2025 global strategy. This is a unique opportunity to make your mark in a dynamic organization, working to get CDP's key messages, innovation and campaigns across to our key audiences.

Please note: this role is initially for a fixed term one year contract for a maternity cover. There may, however, be scope to extend.

Aufgaben

The role includes

Plan, coordinate and execute media campaigns covering CDP's work with companies, investors, cities and policymakers;
Write press releases and pitch stories to top tier European media;
Manage CDP's relationships with PR agencies;
Build close relationships with target journalists and maximize media coverage of CDP through compelling news stories and thought leadership;
Liaise with designers and external suppliers to create visually engaging reports, handbooks and online content;
Draft opinion pieces and blogs to promote CDP's messages to a varied audience;
Conduct independent data analysis and conceptualize data stories;
Improve European visibility on the CDP website and social media channels;
Generate and develop ad-hoc creative ideas for raising CDP's profile in the media and marketplace;
Tracking and monitoring CDP's communications impact;
Supporting on communications tasks related to CDP events in Europe;
Assisting with ad-hoc tasks as required.

Anforderungen

The successfull candidate should have

Flawless (C2 or native level) written English communication skills – fluency in another major European language a plus;
MA/MSc degree or relevant experience;
5 years' work experience, ideally in the non-profit sector or with large companies, financial institutions or governmental bodies;
Experience and/or knowledge of corporate sustainability, climate topics, and/or sustainable finance;
Proven track record in planning and executing successful media campaigns, including drafting press releases and engaging journalists directly;
Experience working in fast-paced teams with multiple internal and external stakeholders;
Strong analytical and technical skills for tracking set-up, evaluating, reporting and actioning insights;
An independent and proactive approach to solving problems;
Attention to detail with good research, writing and drafting skills;
Ability to multi-task, prioritise and work under pressure;
Strong interpersonal and networking skills and ability to work with teams in a multi-national setting;
Willingness to travel across continental Europe occasionally;
Excellent knowledge of various software including but not limited to Microsoft Office – particularly Excel -, CMS/CRM systems, Adobe InDesign and Photoshop, plus a clear ability to learn new tools quickly.

Benefits

What we offer

Exciting and challenging tasks in a dynamic, innovative and highly motivated team;
Working with many dedicated and passionate people for a good cause;
Competitive NGO salary and annual bonus (depending on organisation results);
30 days annual holidays;
Flexible working hours;
Belgium: Monthly contribution to public transport in accordance with Belgian labour laws

Bewerbungsprozess

Further information

The successful candidate will work five days per week (40 hours) and must be able to work legally in Belgium, with an existing work permit. The contract will be a fixed term one year contract, with the possibility of an extension.
This full-time role is based at our office in Brussels, Belgium, and will work closely with and report to the Associate Director Communications and Partnerships.
Interested? Interested candidates should submit their complete application documents via our recruiting platform. Please attach the following:

CV;
Motivation letter including salary expectations;
References / certificates;
Published writing sample(s);
A one-page portfolio of with examples of your successful media campaigns.

Please note that any application received without all relevant documents attached will not be reviewed.

Before you apply, we'll only use the information you provide to process your application. For more details on how we use your information, see our applicants privacy notice. By submitting us your application, you are permitting CDP to use the information you have provided for recruitment purposes.

Please note that we only provide feedback to shortlisted candidates due to the sheer volume of applications. If you do not hear from us within 21 days of the closing date, please assume your application has been unsuccessful on this occasion. Thank you for your understanding.
Anbieter:

CDP Europe
Kemperplatz 1
10785 Berlin
Deutschland
WWW:
(Ursprünglich) veröffentlicht am:

24.11.2022