German-Speaking Sustainability Project Manager (m/f/x)
Considerate Group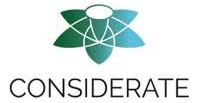 German-Speaking Sustainability Project Manager
PLEASE NOTE THAT APPLICATIONS SUBMITTED WITHOUT A COVER LETTER WILL NOT BE CONSIDERED
Job title: Sustainability Project Manager
Company: Considerate Group
Duration: Permanent
Hours: Full time / Flexible working considered
Location: London, UK (You must be eligible to work in the UK)
Line Manager: Senior Sustainability Advisor
Salary: Commensurate with experience
Other benefits:
Access to benefits including:

an annual bonus scheme, pension contribution,
flexibility to work from home 2 or 3 days per week, home working comforts budget, flexibility to work from 'anywhere in the world' for up to 10 days per year,
volunteering days, 25 days annual leave plus 1 additional day of annual leave per year of employment,
a training and development package,
HealthShield wellbeing package,
access to complementary / discounted stays in client hotels.
The Opportunity.
As our client base continues to grow, Considerate Group is looking for an experienced, sustainability project manager to enhance our team.
Reporting to the Senior Sustainability Advisor, Managing Partners and the COO, this role will support the management and high-quality delivery of Considerate's products, services, and strategic projects. In addition to coordinating and quality-assuring the activities of Considerate's team, the role will require the scoping and management of consultancy projects, including the development and implementation of client ESG strategies, and delivery of engaging webinars and workshops.
Key to the role is an ability to develop relationships quickly and easily with existing clients and partners.
Company Background:
Considerate's mission is to help hospitality businesses become measurably and inspiringly more sustainable. We achieve this through a combination of innovative technology tools, advisory services, and first-class customer service.
Through our sophisticated environmental data management system designed specifically for the hospitality sector, we allow hospitality businesses to monitor, analyse and improve their environmental performance, while saving costs and reducing inefficiencies in their operations. Con-Serve™ is certified as ISO 50001 compliant and allows for a correlation of consumption to other metrics such as hotel's occupancy, restaurant's food covers or outside temperatures. We have also been developing a complementary mobile app, , as part of an innovation competition funded by the UK Government.
Considerate Group provides data-driven advisory services to the hospitality sector, covering the environmental, social and governance dimensions of sustainability. This includes, but is not limited to, developing holistic ESG strategies, delivering workshops and professional seminars, creating sustainability toolkits, and corporate sustainability reporting.
We are a growing team of dedicated hospitality and sustainability specialists, currently operating out of London, Munich and New York, servicing clients worldwide.
Responsibilities:
Coordination and delivery of consultancy projects:

Take a leading role in the coordination and delivery of advisory projects which may range in scope from environmental, resource consumption data analysis and compiling carbon foot printing reports to delivering workshops or writing policies for individual clients.
Provide support to the scoping of strategic projects and solutions for clients
Oversight of timely and high-quality input from the team into client work packages
Quality-assurance of work-stream outputs

Delivery of engaging webinars and workshops:

Design and deliver virtual webinars and face to face workshops
Actively promote and represent Considerate Group at events with potential clients and industry peers

Relationship building:

Develop and maintain client relationships
As part of a small team with a relatively flat reporting structure, support colleagues at all levels as needed to ensure effective client/project delivery
Matrix management of team members to ensure smooth project delivery

Innovation:

Keep abreast of sustainability and hospitality landscape, including scientific and industry developments (as well as political, legislative, market and voluntary market developments)
Keep up to date with technical developments in fluttr and Con-Serve™
Deliver entrepreneurial advice/suggestions to further develop Considerate Group's offer
Requirements:
Required experience & interests:

At least three years of work-based experience in sustainability, either as a consultant or in-house corporate sustainability professional
Direct experience working in hospitality operations and/or management
Experience in project and people management and/or supervision
Passionate about sustainable hospitality and tourism

Essential skills:

Fluent professional written and spoken English
Highly organised and pro-active project management skills, with an ability to work to tight deadlines
Excellent data analysis and presentation skills
Excellent communication skills with an ability to explain complex ideas in simple terms
Strong presentation and workshop delivery skills; able to present ideas in a proficient manner suited to dif3ferent settings and a variety of audiences
Excellent attention to detail; confident quality assuring own and others' work
Adaptable with ability to learn and quickly understand new concepts outside area of expertise
Highly customer service orientated with strong business/commercial acumen
Self-driven and reliable

Desirable skills and experience:

Fluent in one of the following languages: German, French, Italian, Spanish, Arabic
Experience delivering carbon footprint and/or non-financial reporting
Strong knowledge of relevant legislative, market, and voluntary market developments
Experience working with large asset investment funds, including work on investment, sales, and acquisitions
Experience in conducting broader ESG, CSR or sustainability audits
Understanding of technological/operational interventions designed to meet carbon reduction strategies
Business development skills; identifying new opportunities and responding to tender
Apply:
Send your CV a cover letter to Kate Orszulik at:
The cover letter should set out how you fulfil the requirements of the role and your salary expectations.
Shortlisted applicants will be invited to complete a short task, before being invited to attend an interview.
PLEASE NOTE THAT APPLICATIONS SUBMITTED WITHOUT A COVER LETTER WILL NOT BE CONSIDERED
Anbieter:

Considerate Group
5 Merchant Square, London W2 1AY
1AY London
Vereinigtes Königreich Großbritannien und Nordirland
Ansprechpartner/in:

Kate Orszulik - ko@considerategroup.com
E-Mail:
(Ursprünglich) veröffentlicht am:

11.01.2023