Junior Professional Officer (JPO) - Outreach & Gender
United Nations - UN-Secretariat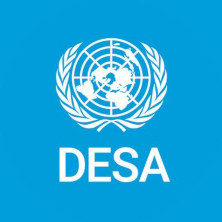 Junior Professional Officer (JPO)
in Outreach and Gender
UN-Secretariat – JPO in Outreach-and-Gender-ODCSS-LSS-NY
Chiffre #: 2023-1-02
Sector / Unit: Outreach and Gender
Duration: 2 years with the possibility of extension for another year.
Please note that for participants of the JPO-Programme two years of work experience are mandatory!
Main duties and responsibilities:
Support the Section's various outreach initiatives, including the Global Call for Nominations campaign of the Secretary-General to expand and diversify the pool of potential candidates for senior leadership positions.
Assist with the identification, mapping and development of external partnerships.
Support the development of internal UN pool building of senior level women profiles and liaise with talent acquisition and outreach teams in other UN entities.
Assist with targeted outreach to individual candidates.
Organize and participate in leadership and outreach events and assist in travel organization of LSS staff.
Design and develop a communication strategy and communication material for talent acquisition.
Develop and manage a confidential and professional reference checking process for individuals considered suitable for specific positions.
Monitor the global leadership landscape and identify potential senior level candidates to be included in the talent database.
Conduct gender analysis and collect gender disaggregated data.
Review internal processes with a gender lens and provide policy options and advisory inputs.
Conduct research and collect best practices on gender parity efforts for the senior leadership level within and outside the Organization.
Collect stories and report on achievements for internal and external audiences.
Provide inputs into policy reports and draft briefing notes.
Identify and liaise with women leadership networks within and outside of the Organization.
Assist the Section's Gender focal point in specific initiatives to improve the representation of women in senior leadership positions.
Assist in project implementation of (and reporting on) existing leadership support initiatives.
Identify and assist in developing new leadership support initiatives for serving women leaders.
Identify and assist in brokering professional development opportunities for a limited number of external female global call nominees.
Support the screening, selection and assessment processes for specific senior appointments including identification of women candidates.
Profile of qualification:
Education:
Master's degree preferably in international relations, administrative law, political sciences, gender studies, marketing and communications, human resources management, public or business administration, industrial/organizational psychology, or related area such as education or social science.
Experience:
At least two years of relevant professional experience in gender affairs, outreach and communications, leadership development, programme management, political affairs, senior stakeholder management, business administration or process, legal analysis or related area.
Experience in visual design is desirable.
Experience in drafting and producing a variety of information products is desirable.
Experience working in the field is highly desirable.
Experience in international organizations/corporations or public administration is desirable.
Key Competencies:
Fluency in English.
Fluency in any other UN language is an asset.
Excellent analytical, communication and drafting abilities.
Application:
Please see below:
Bewerbungsschluss:

19.02.2023
Einsatzort:

10017 New York
Vereinigte Staaten von Amerika
Anbieter:

United Nations - UN-Secretariat
Department of Economic and Social Affairs (DESA)
405 E 42nd St
10017 New York City
Vereinigte Staaten von Amerika
Sonstiges:

Chiffre #: 2023-1-02
(Ursprünglich) veröffentlicht am:

13.01.2023