CEO - Chief Executive Officer (m/f/x)
Schoeller Group GmbH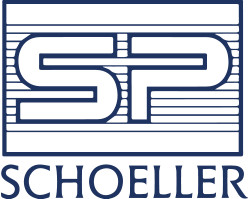 Chief Executive Officer (CEO)
Pullach im Isartal, Deutschland
Angestellte/r
Business Operations
Multiloop is creating Germany's most sustainable and simplest reusable e-Commerce solution. Our innovative reusable packaging, ranging from boxes to mailing bags, enables the shipping of almost all goods: from clothing to beauty. With a smart return and deposit system, we close the cycle ensuring a great consumer experience while preserving the environment and without charging a premium compared to traditional shipping alternatives.
As an innovative start-up within the Schoeller Group (with over €1bn in revenue and more than 4.000 employees worldwide), Multiloop has access to resources and knowledge along the entire value chain of a circular economy: from an extensive customer understanding (B2B and B2C), product development know-how to expertise in production, deposit systems, software & tracking, washing and financing of reusable packaging pools.
We're seeking a founding CEO with an entrepreneurial spirit who has had exemplary experience in both fast-growing ventures and leading large organizations, ideally with a mix of parcel carrier, logistics, operations and eCommerce experience. The ideal candidate has been a key player in leading B2B sales/business development targeted at leading eCommerce players as well as managed a high-growth multidisciplinary team.
Aufgaben:
Provide together with the COO leadership to the organization incl. developing and executing the company's business plan and its overall strategic vision
Lead the B2B sales and marketing process of acquiring Germany's leading eCommerce players as partners to launch and scale Multiloop
Drive company results from both an operational and financial perspective, achieving strong financial results with respect to sales, operations, recruiting, profitability, cash flow
Define challenging and realistic global KPIs and goals for growth, performance, and profitability and implement those as key management levers across all members of the organization
Spearhead the development, communication, and implementation of effective growth strategies and processes involving both employees and key stakeholders (e.g. investors, strategic partners, clients, etc.)
Hire, onboard, motivate and manage employees, vendors and strategic partners at all levels
Foster a growth-oriented, positive, and encouraging environment while keeping employees and management accountable to objectives and key results
Qualifikation:
5-10 years of executive-level experience of which at least 3-5 years in a Founder or CEO-level role with significant P&L and people management responsibility at one of Germany's top 6 parcel carriers as well as in operations/fulfillment of a leading eCommerce player
Sales track record focused on large enterprises in the German consumer goods or eCommerce space (preferably, in selling eCommerce packaging products)
Built and managed IT systems for B2BC applications incl. seamless UX/UI, deposit payment and pool management systems
Proven success with venture or new market launches as well as scaling hyper-growth businesses
Strong executive presence coupled with outstanding communication and presentation skills; ability to influence effectively and generate buy-in at the executive and board level
Entrepreneurial, proactive, pragmatic, execution-driven and goal-oriented leader
B.A. in Business or related fields; MBA from a Top Business School Preferred
Native in German and fluent in English is a must
Benefits:
Ground floor opportunity to build a category-defining business that will power sustainable eCommerce brands of the future
Benefit from deep sector expertise, network and funding as part of the Schoeller Group
Bewerbungsschluss:

17.03.2023
Anbieter:

Schoeller Group GmbH
Zugspitzstr. 15
82049 Pullach i. Isartal
Deutschland
Sonstiges:

Job ID 6784719
(Ursprünglich) veröffentlicht am:

16.01.2023