Scientist for research on Urban Climate Governance
Resource Economics Group, Humboldt-Universität zu Berlin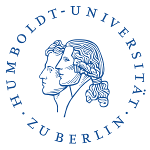 The Resource Economics Group, Humboldt-Universität zu Berlin, is looking for a
Scientist (66%, TV-L E13) for research on
Urban Climate Governance
for 6 years.
The successful applicant will be a highly motivated, excellent social scientist. The person is willing and able to contribute to research on the emerging role of cities and local governments in climate policy. We strongly encourage to pursue a PhD project on urban climate governance.
Requirements:
An excellent degree in economics, political science, sociology, environmental social sciences, or a related subject
Skills in empirical social research or, in particular, comparative case studies
Proficiency in English and (preferably) satisfactory German
Interest in economic research on environmental problems, natural resources and sustainability
A plus would be:
Knowledge of and interest in one or more of the following topics: Local environmental governance, urban geography, climate change.
Familiarity with theories in one or more of the following fields: Institutional analysis, institutional economics, urban/regional economics, environmental economics, public administration studies.
Interest to combine qualitative and quantitative methods
Track record as a strong team player
We offer scientific collaboration in a highly motivated team on recent and important societal issues. Our research is interdisciplinary with an emphasis on economics. We endorse all kinds of social diversity in the group, and flexible solutions to combine family and work. Women and international candidates are strongly encouraged to apply.
Interested candidates are invited to send a curriculum vitae, a motivation letter (including statement of possible research plans and qualification steps), (academic and working) certificates, and an example of scientific writing in one pdf by email to Ines Jeworski <resource-economics@huberlin.de>. Please find the official announcement of the position here (deadline about Feb 21st; please quote reference number AN/036/23): https://haushalt-und-personal.huberlin.de/de/personal/stellenausschreibungen.
For further information, please consult the webpage www.resource-economics.hu-berlin.de and contact Prof. Dr. Klaus Eisenack.
Einsatzort:

10099 Berlin
Deutschland
Anbieter:

Resource Economics Group, Humboldt-Universität zu Berlin

Deutschland
Ansprechpartner/in:

Prof. Dr. Klaus Eisenack
E-Mail:
(Ursprünglich) veröffentlicht am:

24.01.2023