Network & Finance Coordinator (m/f/x)
Europe Beyond Coal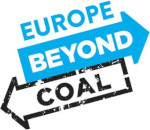 Beschreibung:

Europe Beyond Coal is looking for a

Network & Finance Coordinator.

The Network and Finance Coordinator for Europe Beyond Coal (EBC) does outreach to the groups that make up this regional effort, so as to best integrate their work and their thinking in the campaign to phase out coal in Europe by 2030. She/he also manages a budget for supporting priority activities by them. Finally, she/he helps with the book keeping and the management of the EBC Secretariat team's finances.

This position should preferably be based in the Secretariat's office in Berlin, without ruling out the possibility of working from other locations.

Skills & Experience

Required:


Fluent in English
Good understanding of civil society organisations and the non-profit sector
Strong administrative skills and excellent attention to detail
At least three years experience in book keeping and financial management
Ability to communicate clearly and concisely
Strong interpersonal skills; ability to engage and connect with broad range of people and work as part of a multi-cultural team
Ability to manage a multitude of responsibilities and priorities, and to work under pressure
Commitment to a healthy, environmentally-friendly and fair society.

Desirable:



Fluent in German
Knowledge of double-entry accounting software
Understanding of energy and climate campaigning.

To apply:

Please send a short CV and a one-page cover letter in English to Mahi Sideridou (mahi@beyond-coal.eu) by 23 April 2019, putting 'Network & Finance Coordinator' on the subject line. Please note that due to a large number of applications, we only reply to candidates who have been short-listed for an interview.
Bewerbungsschluss:

23.04.2019
Einsatzort:

Berlin
Deutschland
Anbieter:

Europe Beyond Coal
Climate Action Network Europe a.s.b.l.
Mundo B, rue d'Edimbourg 26
1050 Brussels
Belgien
Ansprechpartner/in:

Mahi Sideridou
E-Mail:
Online-Bewerbung:
Sonstiges:

putting 'Network & Finance Coordinator' on the subject line
(Ursprünglich) veröffentlicht am:

08.04.2019