Energy Finance Expert (m/f/x)
INTEGRATION Umwelt & Energie GmbH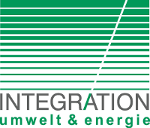 Beschreibung:

INTEGRATION environment & energy GmbH is a reputed and impact-driven consulting firm in the field of international development cooperation. Established in 1998 as a spin off from INTEGRATION Management Consultants (Frankfurt), we have rehabilitated historical buildings in an energy efficient and sustainable manner in rural Franconia and equipped them with new energy, both technically as well as in terms of our own human resources. Combining respect to the natural and cultural heritage with technical innovation embedded in a holistic development approach, we are able to master complex tasks, even in difficult environments. We embrace cultural diversity and live up for true sustainability.

Today INTEGRATION environment & energy is an equal member of the INTEGRATION Group and continues to operate from its head-quarter in Gräfenberg but has also recently opened a sub-office in Berlin. We provide specialist consultancy services with emphasis on meeting the energy and environmental needs of developing and emerging economies in Asia, Eastern Europe, Africa and Latin America. Our clients include GIZ, KfW, EU, ADB, AFD, UNIDO and the World Bank, for which we offer services in three focus areas: Rural electrification with decentralized renewable energy, energy efficiency in buildings and industries and clean production. As their partners, project developers and consultants, we put emphasis on developing deep relations and partnerships with local partners, experts and associated firms.
.
What We're Looking For

Our services for the development of decentralized renewable energy systems, where we have a particular focus on solar mini-grids in Africa and small hydropower plants in Asia, our engagement includes services such as resource assessments, site identification, planning of rural electrification, the design and tendering of projects, business model development, construction supervision as well as monitoring and evaluation. As a company, we have built (EPC), invested and operated systems of our own (BOO). More recently, access to finance, business development of operators and local businesses as off-takers of power receives more attention in our work.

We are currently looking for a passionate Energy Finance Expert with a self-starter attitude to join our team, either in our headquarter in Gräfenberg or in our newly established office in Berlin. You will work as a dynamic team player advising our clients in our ongoing projects (e.g. in Nigeria, Bangladesh, Pakistan) on structuring tenders and PPPs for rural electrification (particularly on mini-grids, but also other RE technologies), access to finance (loan and equity) as well as in the business development for both, system operator and local companies as a mean for demand densification. In addition, you will support us in the acquisition of projects through the development of technical proposals and contribute to project management.
Anforderungen:

Your Responsibilities

In your work, you will build on and enlarge your professional network with clients, financing institutions, other consulting companies and scientific institutes in Europe and abroad. You will work closely with our team of technical, socio-economic and geo-data experts as well as with our team of (external) financial advisors, for which you will take on the coordination. In this role, you will conduct short-term assignments abroad, mainly to West and East Africa & South East and Central Asia.

Your responsibilities will include:


Support to investors and project developers in advancing business and financial models
Support matchmaking between project developers and bank finance, climate finance, crowdfunding, impact and equity investors
Support the evaluation of tender process for decentralized energy projects
Financial due diligence of equity investors for grant funded projects
Business development services for local companies (demand densification)
Monitoring of the financial performance of decentralized power systems
Identification of new business opportunities for INTEGRATION environment & energy in the sphere of sustainable finance and contribution to technical proposals

Your Profile
Exposure (combined 4 years +) to the


finance sector for the finance of international projects
renewable energy sector

A relevant academic degree (Master), preferably in the field of business development (economics, finance disciplines, law) or renewable energy (engineering/management)

Experience in two out of the following three fields:


financial due diligence
business development and financial models
tender processes or public private partnerships (PPP)
Work experience abroad, development sector experience is an asset




Excellent command of English; French or Spanish language skills are an advantage
Strong communication and writing skills (with German being no essential requirement)
Confidence in the delivery of public presentations, pitches, facilitation of meetings etc.
Heaps of enthusiasm, cultural openness and team spirit round up your interpersonal skills
Willingness to undertake frequent short-term assignments abroad

What We Offer:
A workplace in


a small, creative and effective company that lives up for sustainability
our open-office (Atelier) located in Berlin (Schöneberger Ufer) or at our headquater in Gräfenberg in a rehabilitated historical communal brewery




Openness to flexible work arrangements
The ability to shape the company with engaged colleagues
A minimum contract until 2020 with the possibility of extension
Competitive salary relative to industry and location + benefits
Bewerbungsschluss:

28.05.2019
Anbieter:

INTEGRATION Umwelt & Energie GmbH
Schöneberger Ufer 71
10785 Berlin
Deutschland
Ansprechpartner/in:

Oliver J. Haas
Telefon:

01773331236
E-Mail:
Online-Bewerbung:
Sonstiges:

23
(Ursprünglich) veröffentlicht am:

07.05.2019