Programme Manager (Value Chain Development) (m/f/d)
FSC Global Development GmbH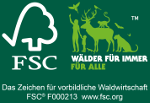 Beschreibung:

The Role:

To promote the value of FSC and drive FSC uptake in key value chains, from forest supply through to downstream market demand.

Main Tasks and Responsibilities:

To gather Value Chain intelligence, identify opportunities, develop strategies and ensure implementation of Value Chain development activities.
To maintain an up-to-date Key Account (KA) segmentation framework and maximize opportunities for successful engagement between FSC and key business partners.
To manage and coordinate activities to support the strategic development of FSC-certified forest material supply and demand.
To ensure effective collaboration with Marketing and Communication programmes to implement impactful, integrated marketing and communications campaigns.
To manage and coordinate corporate partnerships with relevant business partners, ensuring effective collaboration between FSC MCU programmes and other FSC units/Network Partners (NPs).
To coordinate with FSC NPs and FSC Regional Directors to ensure implementation of successful global Value Chain Development programmes (specifically including the provision of practical and effective customer relationship management solutions across the FSC network, including training).
To ensure monitoring and reporting of relevant FSC performance trends and provide insights regarding FSC's strategic development.
To develop, coordinate and oversee FSC's supply/demand matching solutions.
To identify and effectively participate in events to achieve successful engagement for FSC with KAs and other value chain stakeholders.
Anforderungen:

Qualification, Experience and Skills:

Education: Successfully completed university degree in a relevant field (e.g. business administration, economics, forest products, forestry); further business qualifications (e.g. MBA) preferred but not essential

Working Experience and Capabilities:

Senior management experience
More than 8 years of demonstrated professional experience with recognized organizations in marketing, business development, KAM, and/or sales
Experience and strong track-record of success working with international KAs.
Successful track-record of leading programmes and delivering results in multicultural and challenging contexts.
Commercial Acumen – good knowledge and understanding of commercial operations gained from significant direct or indirect exposure to successful international organizations (ideally operating within forest products and/or consumer goods value chains
Knowledge of international markets and market trends (ideally forest products and/or consumer goods)

Leadership:

Experience managing international project teams with demonstrated cross-cultural collaboration capabilities.
Proven direct team management capabilities.
Collaborative Solutions Orientation – demonstrated competence in building effective collaboration to overcome obstacles and deliver positive outcomes.

Languages:

Fluency in English (spoken and written).
Proficiency in another language is a plus (e.g. Spanish, Mandarin)
Bewerbungsschluss:

20.10.2019
Anbieter:

FSC Global Development GmbH
Adenauerallee 134
53113 Bonn
Deutschland
WWW:
Ansprechpartner/in:

Agnes Szabo
Telefon:

0228 / 367.66.949
E-Mail:
Online-Bewerbung:
(Ursprünglich) veröffentlicht am:

24.09.2019