Dieses Stellenangebot als E-Mail versenden:
Policy and Public Funding Associate
The Nature Conservancy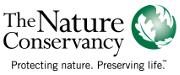 Beschreibung:

Position Profile:
Policy and Public Funding Associate
Location:
Berlin or Brussels

The Nature Conservancy is one of the leading conservation organizations working to make a positive impact around the world in 72 countries. Founded in 1951, our mission is to conserve the lands and waters on which all life depends. One of our core values is our commitment to a globally diverse and culturally competent workforce. Visit www.nature.org/aboutus to learn more or follow @nature_press on Twitter.

Become a force for nature and a healthy planet by joining the Europe Team. The Policy and Public Funding Associate plays a key supporting role to TNC Europe and global programs to assist with all aspects of proposal writing and public sector analysis, including supporting the access and mobilization of additional funding and conducting research associated with the public sector priorities. The Policy and Public Funding Associate will report to a Senior Policy Advisor in Europe. S/he will contribute to increasing the number and value of proposals being submitted and awarded on an annual basis to support the exciting and fast-growing global and regional programs. The position can be based in Berlin or Brussels.

The Policy and Public Funding Associate is primarily responsible for proposal writing and editing, collecting and organizing relevant proposal information, and preparing grant proposal applications for submission to public funding agencies that support TNC' Shared Conservation Agenda programs in Europe and globally. The successful candidate will be able to craft funding proposals in a clear and compelling manner. Excellent writing, analytical, and research skills are essential. Candidates must be self-motivated, detail oriented, and highly-organized, and have experience working with proposal development teams. They will need to be able to prioritize projects to keep multiple projects moving in a timely manner, meet deadlines and manage supplemental material required for proposals. S/he must have experience preparing public funding proposals, including drafting technical text, budgets and log frames. The candidate must possess an ability to work well under pressure, able to seek and synthesize information, and communicate in a convincing and succinct form. A solid understanding of budgets and log-frame matrix as they relate to preparing proposals is also necessary. S/he establishes and maintain a critical information database for proposals and pipeline, conduct public funding research, maintain a clear understanding of the TNC Europe regional and global programs and direction, and maintain a calendar of submissions and other deadlines.

Responsibilities and scope include managing public funding proposal projects, including identifying, writing, editing and preparing applications. Serving as team lead or team member for public funding development projects, depending on the proposal, s/he has responsibility and accountability for meeting proposal development goals and objectives and deadlines, assembles and submits proposal documentation, including letters, approvals, CVs, institutional capacity statements, past performance reviews, budgets, and other required documents; maintains a calendar and workflow to ensure timely submission of all proposal related documentation; conducts funding opportunity research and informs External Affairs team of research and potential areas to cultivate partnerships with public donors and funding agencies; prioritizes to keep multiple project applications moving in a timely manner, meets deadlines and manages supplemental material required for proposals; maintains a line of communication with the target agency as relevant for the development of the proposal; and, resolves complex issues independently within program area as it relates to the preparation of the proposal.

MINIMUM QUALIFICATIONS

Bachelor's degree in related field and a minimum 2 years', 3 years' desired, related experience or equivalent combination of education and experience.
Successful track record writing, editing and proofreading public funding proposals for public agencies.
Experience implementing and managing multiple complex projects.
Familiarity with European-based public funding agencies.
Fluency in English.
Experience with Client Management Databases and Tools.


HOW TO APPLY
If you are interested to advance nature-based solutions in our planet and want to work in a collaborative environment, please submit your cover letter and resume for this position number 48054 by 11:59 p.m. Eastern Time by November 15, 2019.
See the full position description and apply at www.nature.org/careers (Keyword is 48054).

The Nature Conservancy is an Equal Opportunity Employer. Our commitment to diversity includes the recognition that our conservation mission is best advanced by the leadership and contributions of people of all genders with diverse backgrounds, beliefs and cultures. Recruiting and mentoring staff to create an inclusive organization that reflects our global character is a priority and we encourage applicants from all cultures, races, colors, religions, sexes, national or regional origins, ages, disability status, sexual orientations, gender identities, military or veteran status or other status protected by law.
Bewerbungsschluss:

15.11.2019
Einsatzort:

Berlin or Brussels
Deutschland
Anbieter:

The Nature Conservancy

Deutschland
Online-Bewerbung:
Sonstiges:

Keyword 48054 - by 11:59 p.m. Eastern Time by October 30th, 2019.
(Ursprünglich) veröffentlicht am:

01.10.2019