HR Business Partner
The Nature Conservancy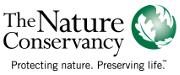 Beschreibung:

The Nature Conservancy is one of the leading conservation organizations working to make a positive impact around the world in 72 countries. Founded in 1951, our mission is to conserve the lands and waters on which all life depends. One of our core values is our commitment to a globally diverse and culturally competent workforce. Visit www.nature.org/aboutus to learn more or follow @nature_press on Twitter.

Become a force for nature and a healthy planet by joining TNC The HR Business partner is accountable for delivering relevant support and advice and counsel for employee engagement, talent management strategies, workforce planning and trend analysis, talent acquisition and development in assigned Business Units. They implement these People Team strategies to ensure consistency in support of a global, decentralized and geographically dispersed enterprise. The position can be based in Berlin or London.
Anforderungen:

The ideal candidate will have a background and track record that includes:

Bachelor's degree in Human Resources or relevant field and HR experience supporting large client groups in a global, matrixed, and complex environment.
Experience managing the HR function for one or more of the following: employee relations, compensation and performance management, staff development/training,organizational development, and/or talent acquisition.
Experience working with senior managers to develop and implement people strategies and initiatives.
Experience investigating and managing employee relations concerns, making recommendations and influencing change.
Presentation and training skills.
Cross cultural; multi-cultural; multi-lingual skills, background or experience a plus.


If you are interested in doing work you can believe in, want to work in a collaborative environment, and like a great benefits package, please visit careers.nature.org and search for job ID # 48136 in the keyword search. Submit your application by November 13, 2019 to be considered. The Nature Conservancy is an Equal Opportunity Employer. Our commitment to diversity includes the recognition that our conservation mission is best advanced by the leadership and contributions of diverse people of all genders, backgrounds, beliefs and culture. Recruiting and mentoring staff to create an inclusive organization that reflects our global character is a priority and we encourage applicants from all cultures, races, colors, religions, sexes, national or regional origins, ages, disability status, sexual orientations, gender identities, military or veteran status or other status protected by law.
Bewerbungsschluss:

13.11.2019
Einsatzort:

10117 Berlin oder London UK
Deutschland
Anbieter:

The Nature Conservancy
Schiffbauerdamm 8
10117 Berlin
Deutschland
WWW:
Online-Bewerbung:
Sonstiges:

job ID # 48136
(Ursprünglich) veröffentlicht am:

24.10.2019