Mobile Mapping of Power Network
INTEGRATION environment & energy GmbH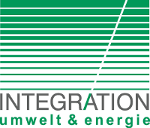 Beschreibung:

INTEGRATION environment & energy GmbH is a consulting firm in the field of international development cooperation. We provide specialized consulting services on energy access, decentralized renewable energies, environmental management and energy efficiency adjusted to local context in Asia, Eastern Europe, Africa and Latin America. As equal member of the INTEGRATION group, we operate independently from our headquarter in Frankenjura, our offices in Berlin, Islamabad and Bejing. We maintain closely-knit interdisciplinary teams. We aim for innovative technical solutions and build resilient relations with our clients and partners and aim to be the first climate neutral consulting company in the field of international development cooperation.

What We're Looking For
Under the Nigeria Energy Support Program, assigned by GIZ, a massive data gathering effort is being undertaken to support electrification planning. The pathway of the transmission and distribution infrastructure (T&D) in Nigeria will be first identified (currently on-going) and later digitalized with two Mobile Mapping / Imaging Systems (Trimble MX7) mounted on vehicles by a local partner firm. The 360° imagery will be processed (in Orbit) and the data be made available through a data management system (and later visualized in web-maps). The project operates on the forefront of energy planning with geo-spatial and digital tools. It aims to establish innovative approaches from remote management of surveys, progress monitoring and verification. We are looking for an experienced mobile mapping or surveying expert to establish the grid tracking process, task and coordinate the local partner, train and supervise its team and standardize and store the data gathered.

Your Responsibilities

We are looking for an experienced mobile mapping (imagery processing) or survey expert to join our team in Berlin or Gräfenberg. With support from the equipment provider and in close cooperation with our engineers, geo-data analyst and software developer, you will manage the digitalization process of the T&D infrastructure in Nigeria. You will task, support and supervise our local partners to work efficiently and adhere to created standards. You will track performance, analyze results, advance attributes and approaches as well as ensure the adequate integration and handling of data. You will become familiar with related our electrification planning tools and work with the team leader at INTEGRATION and our client in developing further innovative applications for electrification planning, aside of the grid tracking activity.

Your Know-how and Profile

Experience in planning, coordination and supervision of surveys
Familiarity with digital GIS tools and Mobile Mapping & data processing
Background in geodesy, geo-informatics or electrical engineering (or comparable)
Organized, solution and process oriented, analytic, agile, team player
Experience with electrical infrastructure is an advantage
Good communication and reporting skills in English, and assertiveness
Knowledge of geospatial standards and geo-databases
Experience in developing countries is an advantage


What We Offer

Working on meaningful and impactful projects with latest technology
Openness to flexible work arrangements and teamwork
Flexibility to contribute to other business activities depending on interest


Are you Interested?
Please email your application as a single PDF document. Your application should include a motivation letter (including availability, start date) and your full CV. Applications should be addressed to Mr. Oliver Haas with the Job Ref. 28 (ohaas@integration.org) before 08 Dec. 2019.
Bewerbungsschluss:

08.12.2019
Einsatzort:

Berlin or Gräfenberg
Deutschland
Anbieter:

INTEGRATION environment & energy GmbH
10785 Berlin
Deutschland
Ansprechpartner/in:

Mr. Oliver Haas
E-Mail:
Sonstiges:

Job Ref. 28
(Ursprünglich) veröffentlicht am:

12.11.2019