Customer Experience Specialist (gn)
Your Superfoods GmbH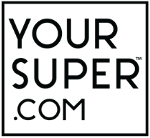 Beschreibung:

We are a fun and fast-moving start-up based on improving people's lives with the power of (super) plants. Here at Your Super, we all work hard and do whatever it takes to get the work done, but we like to have fun while we do it. Going beyond your job description is not out of the ordinary, and the idea of improving the world through the power of plants is what keeps us all going.

Working here will inspire you to lead a healthier lifestyle, constantly being surrounded by plant-based treats and Your Super product. While these core values will never change, everything else about the company is constantly changing. Therefore we are looking for versatile people who thrive in a dynamic environment.

After closing our US Series B financing round we are looking to further scale. We have gone from 7 employees to 60, and right now we are looking to grow the team more at this very exciting time. With this employment opportunity, you have the chance to join the team early and become a crucial part of our success.

Customer Experience Specialist (gn)

Are you ready to inspire a huge community of health lovers to live a healthier and happier life?

RESPONSIBILITIES:

Provide product knowledge and recommendations to prospective shoppers
Act as subject matter experts on customer policy, procedures, and terms of service
Answer/action daily service tickets or requests via phone, email, chat and social media
Assist customers with the management of orders, accounts, subscriptions, loyalty programs and promotions
Monitor and manage third party alerts, disputes, buyer messages, customer reviews and comments
Process customer return requests and packages, refunds and price adjustments
Process orders potentially deemed high risk or fraudulent
Other CX duties as assigned
This person will have to be available to work weekends
This position is full-time hours: 5 days/40 hours a week (possible overtime)
Anforderungen:

SKILLS:

Demonstrates interest or background in health, wellness or nutrition
Must be bilingual in English/German (at least C1)
1-3 years customer-facing experience including call center, retail, or hospitality
Exceptional communication skills, both written and verbal
Experience with cross-functional collaboration tools such as Slack, Trello, Basecamp, etc.
Flexible schedule including weekends and holidays (based on business need)
Strong multi-tasker and self-starter
A positive attitude & team player
Zendesk experience preferred
Social Media experience preferred

BENEFITS:

Competitive pay
BVG Transportation reimbursement
25 days vacation and remote work policy
Dog-friendly office
Bi-annual company abroad trip
Class Pass Membership
Monthly social events

Your Super is continuing to hire for all open roles with all interviewing and on-boarding done virtually due to COVID-19. All new team members, in addition to current staff, will temporarily work from home until it is safe to return to our offices.
Anbieter:

Your Superfoods GmbH
Chausseestraße 49
10115 Berlin
Deutschland
Online-Bewerbung:
(Ursprünglich) veröffentlicht am:

28.09.2020