Director (gn) Key Account Management
Too Good To Go GmbH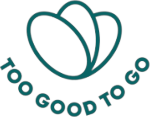 Beschreibung:

Over a third of the food produced in the world is wasted. And that has a huge impact on the health of our planet, 10% of greenhouse gas emissions comes from food waste!

At Too Good To Go, we have an ambitious mission: To inspire and empower everyone to fight food waste together. We are the world's #1 app for saving food from the bin. We work with thousands of restaurants and food retailers to make their surplus food available to local consumers. The magic of Too Good To Go has been expanding rapidly across Europe and the US, with over 135 million meals saved across 17 countries to date.

Saving food is one of the most important things we can do to address the climate crisis. For us, it's simple: the bigger we get, the better placed we will be to make a difference.

Your mission

As Director Key Account Management, you will play a pivotal role in the growth of Too Good To Go by setting and driving the national Key Accounts strategy for Germany. You will be directly responsible for managing and growing the Key Accounts team as they drive acquisition and development of partnerships across all vertices, which include: supermarkets, bakeries, food service, gas stations and more.

As the Director Key Account Management you are part of the German management team and will report into the Country Manager. You will be responsible for defining the strategy, setting the priorities, creating and maintaining a high performing team, creating cross-functional collaboration as well as delivering on our jointly agreed targets for Key Accounts. On top of this you will also be personally highly engaged in winning and developing our most important national accounts.

Your role

Leading the Key Accounts team with the single purpose of truly engaging all big partners in Germany in our mission of fighting Food Waste.
Engaging and acquiring the Key Accounts we do not have a partnership with yet, directly and/or through the Key Accounts team.
Driving the Key Account strategy: identify and prioritize the market depending on the potential and opportunities for growth.
Executing the Key Account strategy by building and developing a productive and efficient Key Accounts team, using your experience in sales, negotiation and leadership (training, coaching, mentoring and supporting your team to achieve peak performance will be your daily routine).
You will look for new ways of increasing account growth and will be ambitious about your goals, but at the same time you will be strong at planning and forecasting with accuracy.
You will be a strong leader among leaders: you will be a key player in the management team, and you will work together with your peers and manager to achieve the company's goals.
International collaboration: You will work closely together with the global Key Accounts team and share best practices with our KAM departments across the globe.

Requirements

Relevant experience working with national Key Accounts, specifically in supermarkets but also food service, bakeries, gas stations and others.
Strong experience leading a Key Accounts team in a scale-up or fast-growth business.
Result-oriented and experience in working with KPIs to track actions and results.
Excellent negotiation and communication skills: proven track record of using these skills as essential tools in previous jobs.
Strategic and self-starter mindset: you have opened doors and achieved results in previous jobs in the particular segment of working with Key Accounts, preferably in national supermarkets.
Salesforce experience as a user is a strong plus.
People describe you as:

Proactive and ambitious
Result-oriented
Always full of ideas to implement new ways for reaching the results.
A leader.

Full professional proficiency in German and English is a must.
You have a passion for sustainability and fighting food waste.
You share our values.

Our values

We fight together: Food waste is a big beast to fight. We can do it if we fight together as Waste Warriors with no ego. We believe in a #oneteam.
We raise the bar: We always push for more. We work smart, smash barriers and elevate one another.
We keep it simple: Our ambitions are bold but our solutions are simple.
We build a legacy: We're proud of the change we're driving.
We care: We always look out for each other. Caring is also about the way we do business. We do the right thing.

What we have to offer

A rare opportunity to work in a social impact company (and certified B Corporation) where you get to wake up every day knowing you are achieving positive change.
The experience of being part of an international company with 1200+ enthusiastic and highly talented teammates across 17 countries.
Strong personal as well as professional development in an intense and high-growth scale-up environment.
An open company culture where you have the independence and room to unleash your creativity.
A strong team culture where successes are celebrated together.
A competitive salary package.

How to apply

We take recruitment very seriously, so please carefully read everything we have written above. Please also check our website and international media in order to get a good overview of Too Good To Go.
Submit your CV and cover letter in English.
Please note that we only accept applications coming through our platform. No CV or Cover Letter will be accepted by email or LinkedIn direct messaging.

Job Ref: #LI-AS1

A Movement for Everyone

We want to inspire and empower everyone to fight food waste together. With that mission, it's only natural that we want to build a diverse and inclusive team of highly capable individuals who are passionate about doing things in a better way. We strongly believe we all excel and are more creative when we're allowed to be ourselves, and we're committed to a culture where all of us belong.

We are an equal opportunity employer and all employment is decided on the basis of qualifications, merit and business need. If you need reasonable accommodation at any point in the application or interview process, please let us know.
Anbieter:

Too Good To Go GmbH
Köpenicker Straße 154A
10997 Berlin
Deutschland
Ansprechpartner/in:

Anna Sehlmeyer
Online-Bewerbung:
(Ursprünglich) veröffentlicht am:

16.05.2022